BREAKING: Biden Now Wants To Do THIS To Your 5-Year-Old Boys And Girls
Ten million doses of the COVID-19 "vaccines" will be rolled out to kids under the age of five as soon as they are approved by the Food and Drug Administration. Since the big pharma companies already have these shots ready to go, we can assume the FDA will make sure these injections get a green light.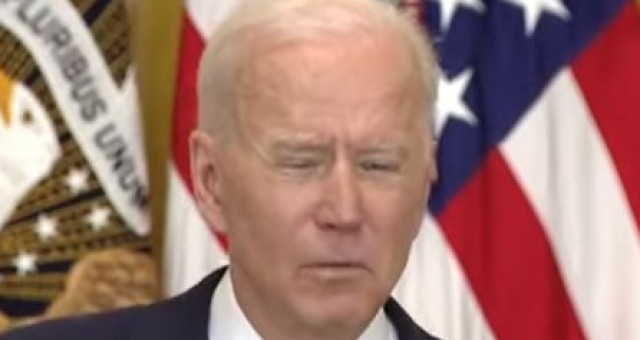 The initial plan is to roll out 10 million doses of the vaccine developed by Pfizer-BioNTech. According to a document published online by the US Centers for Disease Control and Prevention (CDC), if it is approved, all facilities will be able to receive the first shipment as soon as February 21, which is a federal holiday, according to a report by RT.
The meeting between outside advisers for the FDA to discuss the Pfizer-BioNTech vaccine for emergency use authorization is due to take place on February 15. If (more like when) they approve the shot for the only age group in the US not yet eligible for vaccination, the roll-out will begin in less than a week.
We all know that the FDA is going to "approve" these shots no matter what any data says. This is not about health. It's about injecting all of humanity with these shots. The second and third shipments of the vaccine for children are scheduled for February 23 and 25 respectively, or approximately one week after CDC authorization, meaning Pfizer already knows they will be able to get these injections into little kids.
"There are approximately 18 million children ages 6 months through 4 years in the United States. The US government has procured enough vaccine to support vaccination of this population," the CDC noted in the online document.
It's hard to say right now how hard the ruling class will push this age group to get "vaccinated." But we know the goal is to inject us all.
FROM MAC SLAVO AT SHTFPLAN.COM
*For any concerns about COVID consult qualified medical professionals.
H/T: AMERICAS FREEDOM FIGHTERS