BREAKING NEWS: TOP Republican Just FOUND DEAD Just Before MID TERMS…
Another politician was found dead. He was just 55 years old.
What in the hell is happening?
Jim Hoft at Gateway Pundit reports that Colorado House Minority Leader Hugh McKean, a top Republican, passed away just three days after his 55th birthday, according to statements from his party.
"It is with great sadness we announce the sudden passing of House Minority Leader Hugh McKean," Colorado House Republicans wrote on Twitter.
"Hugh was fiercely passionate about serving the great state of Colorado and will be missed dearly. Funeral services are being planned and details will be made public once finalized."
According to his deputy chief of staff, Roger Hudson, McKean had complained of feeling unwell the day before.
CHINA VIRUS VACCINES?
According to the Larimer County Coroner's Office, McKean suffered an acute myocardial infarction, more commonly known as a heart attack. It claimed that the cause of death was natural…
In the wake of his passing, numerous tributes have been offered.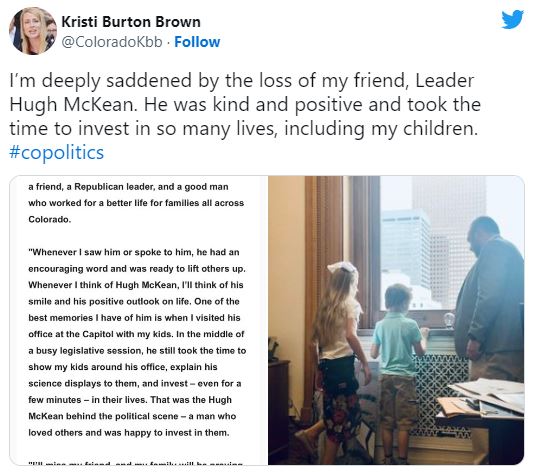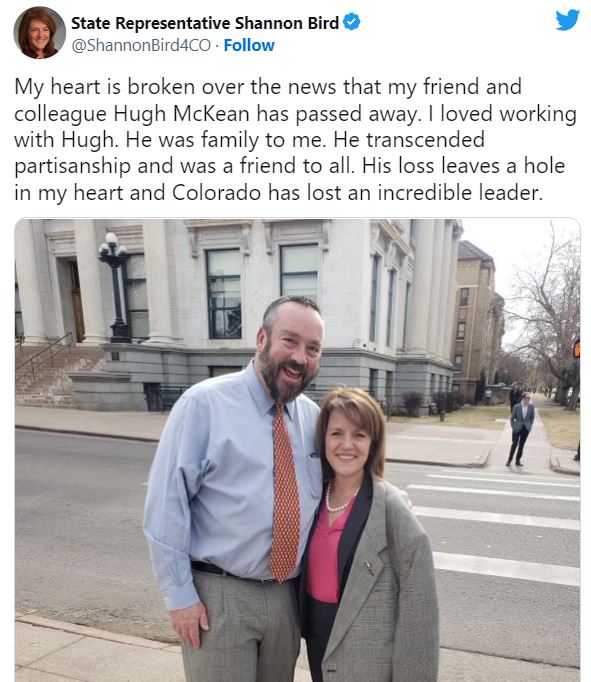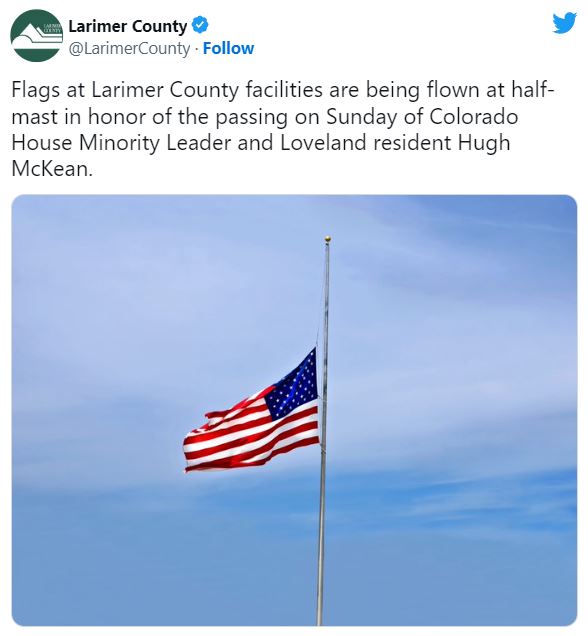 55 years old is pretty damn young to die from an acute myocardial infarction, more commonly known as a heart attack.
That's a well documented fatal side effect of the experimental CHINA VIRUS vaccine.
We send our deepest condolences to his family, friends and co-workers.
REST IN PEACE.
H/T Beltway Report
H/T: AMERICAS FREEDOM FIGHTERS
God Bless.
Please take a moment and share our articles with your friends, family and on all social media sites! Thank you, we appreciate it!