BREAKING News Out Of The Pentagon… HIGH ALERT STATUS
The Pentagon has announced that they are sending a massive amount of troops to secure our southern border and will be deporting all illegal aliens immediately.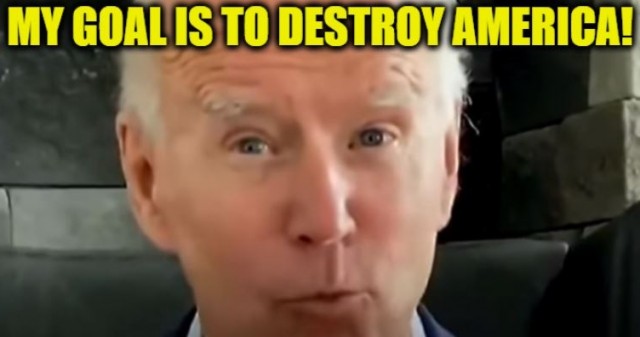 Just joking.
I wish that was true but it's clear that Demented Biden and the left want open borders here and they have succeeded.
But they do care about other country's borders-just not OURS!
The United States ruling class is making sure it inserts itself into war with Russia. The Pentagon has now put 8,500 troops on high alert for deployment to Eastern Europe to fight their war.
While the rulers still haven't decided if they are going to send these troops to Russia, they are still told it's likely. Secretary Lloyd Austin (a completely incompetent jackass) has placed 8,500 U.S. troops on "heightened preparedness to deploy" to eastern Europe in case NATO activates its rapid-response force over tensions with Russia, the Pentagon announced Monday.
According to a report by Axios, the heightened alert level will allow the military to rapidly shore up NATO's eastern flank in the event that Russia invades Ukraine. The Pentagon warned that Russia has shown "no signs of de-escalating," and continues to amass troops on Ukraine's borders.
Pentagon press secretary John Kirby Monday this was "really about reassuring the eastern flank of NATO. It's also about "proving how seriously the United States takes our commitment to NATO and to the Article Five commitment inside NATO," he added, referring to the alliance's commitment to collective defense.
Kirby stressed that no mission had been assigned, but the troops on high alert included "additional brigade combat teams, logistics personnel, medical support, aviation support, intelligence, surveillance, and reconnaissance." –Axios
This continues to ramp up. As Austin put these troops on alert, Secretary of State Antony Blinken joined the rhetoric via video link in a Russia-Ukraine-focused meeting on Monday with European Union foreign policy chief Josep Borrell and other EU member state counterparts who had gathered in Brussels. "If Russia chooses conflict, we will impose massive consequences and severe costs," Blinken tweeted after the meeting.
Glad to join @JosepBorrellF and EU member state counterparts to give a brief on my recent visit to Kyiv, Berlin, and Geneva and discuss efforts to deter further Russian aggression against Ukraine. If Russia chooses conflict, we will impose massive consequences and severe costs.

— Secretary Antony Blinken (@SecBlinken) January 25, 2022
Over the past several weeks, NATO countries including the United Kingdom, Denmark, Spain, and the Netherlands have sent additional ships and fighter aircraft to eastern Europe in an effort to deter Russia. But it only seems to be hardening their stance. The chances of conflict continue to grow.
From MAC SLAVO at SHTFplan.com
On a side note it would be nice if we secured OUR FRICKING BORDERS- AMERICA HAS BEEN INVADED!
Freaking Democrat scumbags.
H/T: AMERICAS FREEDOM FIGHTERS