BREAKING News Out Of Alabama- THEY GOT HIM!
Here we have another tragic story of a woman being savagely murdered by a filthy animal [allegedly].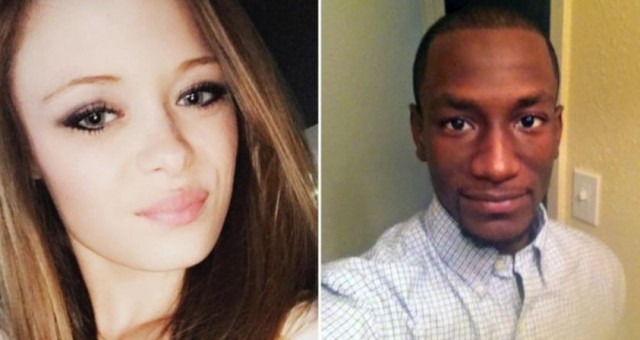 HOOVER, Alabama – Police in Hoover have arrested 32-year-old Cortez Lenarde Warren for the brutal murder of his girlfriend Madison Shea Pilkington, 25.
Charges Filed in Homicide Case

Cortez Lenarde Warren, 32-years-old

* Murder $250,000 bond
* Tampering w/ physical evidence $6,000 bond
* Unlawful possession of marijuana $6,000 bond#hooverpd

Full release: https://t.co/bcCd6ykw2i pic.twitter.com/6C4bKygMmV

— Hoover Police Dept (@HooverPD) January 31, 2022
"Hoover Police detectives have obtained warrants against the suspect in a weekend homicide case.
Saturday morning at 4:10 A.M., Hoover Police responded to The Halston apartment complex after a female was located
unresponsive in her apartment by a family member.
Her family had grown concerned after learning she had not shown up for work.
Hoover Fire Medics responded and pronounced the victim deceased.
The Jefferson County Medical Examiner's office has identified the victim as Madison Shea Pilkington, 25-years-old, from Hoover,
Alabama.
Evidence collected in the case revealed that Pilkington died as a result of an assault.
The victim's boyfriend was identified as the suspect and detectives took him into custody Saturday afternoon with the assistance of Fultondale and Irondale Police."
"She was beautiful both inside and out,'' Dana Armstrong, Pilkington's aunt told AL.com. "She was loved by everyone who knew her. It's been such a shock"
AL.com reported the couple had been dating for less than a year and Pilkington died of blunt force trauma.
WATCH:
H/T BREAKING 911
Absolutely tragic.
Our prayers are with Ms. Pilkington's family and friends.
Rest in peace young lady…
If this man is found guilty he should spend the rest of his life behind bars.
*Defendants are presumed innocent until proven guilty in a court of law.
H/T: AMERICAS FREEDOM FIGHTERS