BREAKING News Out Of TENNESSEE- 20 YEARS! LOOK What He Did!
TTOA are determined to do whatever it takes to end this sickening pandemic of child pornography and we believe that bringing as many of these cases to the spotlight it may very well make a difference. We owe it to our innocent children and we will never stop fighting!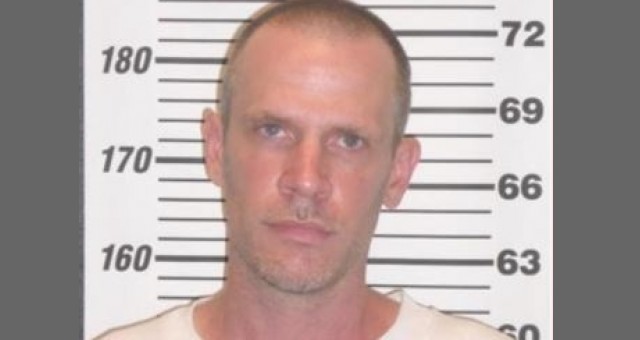 PRESS RELEASE-
KNOXVILLE, Tenn. — An east Tennessee man was sentenced to serve 240 months in federal prison after pleading guilty to an indictment charging him with one count of transportation of child pornography and one count of possession of child pornography.
The announcement was made on Friday by the U.S. Attorney for the Eastern District of Tennessee and was the result of an investigation by U.S. Immigration and Customs Enforcement's (ICE) Homeland Security Investigations (HSI) and Knoxville Police Department's Internet Crimes Against Children (ICAC) unit.
According to documents filed in court and witness testimony, from November 2017 through February 2020, Timothy Chad Canady (Canady), 43, currently of Knoxville, possessed child sexual abuse material and transported it in interstate commerce using social media websites to communicate with others to trade links.
He used multiple phones, 15 email addresses and 14 usernames to transport and collect the material. The investigation revealed that Canady was in possession of 640 images and 153 videos of child sexual abuse material, including sadistic depictions portraying infants and toddlers engaged in sexually explicit conduct.
Following his release from prison, Canady will be supervised by U.S. Probation for the remainder of his life. He will also be required to register with state sex offender registry where he lives, works, or attends school and comply with special sex offender conditions during his supervised release.
Canady was paroled in June 2015 after serving approximately 12 years on a 40-year sentence for previous unrelated offenses.
HSI is a directorate of ICE and the principal investigative arm of DHS, responsible for investigating transnational crime and threats, specifically those criminal organizations that exploit the global infrastructure through which international trade, travel, and finance move. HSI's workforce of over 10,400 employees consists of more than 7,100 special agents assigned to 220 cities throughout the United States, and 80 overseas locations in 53 countries. HSI's international presence represents DHS's largest investigative law enforcement presence abroad and one of the largest international footprints in U.S. law enforcement.
If anyone suspect a child might be a victim of exploitation, you are encouraged to call the HSI Tipline at 866-347-2423, or visit ice.gov/tipline.
THANKS TO THE EXCELLENT WORK BY OUR LAW ENFORCEMENT AGENCIES THIS ANIMAL WILL NEVER BE ABLE TO CAUSE HARM TO ANOTHER INNOCENT CHILD.
And as I always note on these reports, this guy's chances of making it in prison are slim to none.
The inmates do not tolerate these child predators to live in THEIR house.
So, enjoy your time in prison scumbag- while you can…
#SAVETHECHILDREN
TTOA ARE STAUNCH SUPPORTERS OF LAW ENFORCEMENT, BORDER PATROL, ICE, FIRST RESPONDERS, OUR MILITARY AND ALL THE BRAVE MEN AND WOMEN WHO HAVE DEDICATED THEIR LIVES TO KEEPING AMERICA SAFE.
H/T: AMERICAS FREEDOM FIGHTERS