BREAKING NEWS: Man EXTREMELY Close To ASSASSINATING Nancy Pelosi Caught In THIS State "YOU'RE DEAD"
PHOENIX, Ariz. – Steven Arthur Martis, 77, of Bullhead City, Arizona, was sentenced today by U.S. District Judge Diane J. Humetewa to 21 months in prison, followed by three years of supervised release. On November 18, 2021, a jury convicted Martis of one count of communicating an interstate threat to kill or harm Speaker of the House of Representatives Nancy Pelosi.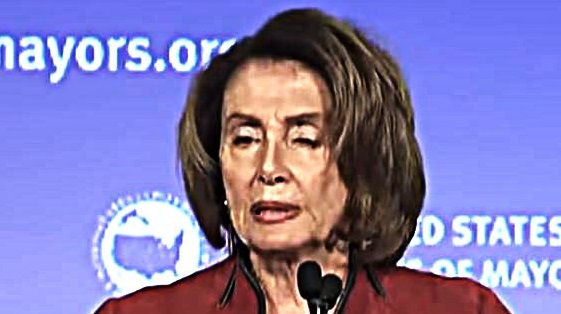 On January 17, 2021, Martis called Speaker Pelosi's Washington District Office from his residence in Bullhead City, Arizona, and left two voicemails. In his first voicemail, Martis threatened, "I'm coming to kill you . . . ." Martis followed up with a second voicemail, in which he advised, "You're dead . . . ." Martis made these two calls after the Federal Bureau of Investigation had approached him and warned him about making similar calls in the past.
The Federal Bureau of Investigation conducted the investigation in this case, with assistance from the United States Capitol Police. Assistant United States Attorneys Kristen Brook and Joseph Koehler, District of Arizona, Phoenix, handled the prosecution.
DOJ
###
This guy got less than 2 years in prison.
Trust me I'm no fan of Pelosi by any stretch of the imagination but that sentence seems to be extremely low.
He must have had good attorneys or perhaps the the judge isn't a fan of Pelosi!
TTOA ARE STAUNCH SUPPORTERS OF LAW ENFORCEMENT, BORDER PATROL, ICE, FIRST RESPONDERS, OUR MILITARY AND ALL THE BRAVE MEN AND WOMEN WHO HAVE DEDICATED THEIR LIVES TO KEEPING AMERICA SAFE.
H/T: AMERICAS FREEDOM FIGHTERS