Russian Model Who Trashed Putin On Social Media Found DEAD, Stuffed In Suitcase- There's Just 1 Problem
With all the things being published these days, especially in times of war, it is nearly impossible to know what is true and what is just hogwash.
Now, Putin is ex-KGB and a known ruthless killer. There is no disputing this. However, that does not mean that every single allegation against the man is going to be true. It also means we can not dismiss anything out of hand.
This Fox News article below embeds an Instagram account that they are appearing to represent to be the account of the deceased. There is only one problem … the account has under 600 followers and its first post was … one day ago.
Again, that does not mean the story is false, but it does make one wonder why on Earth they would choose to embed this image from this account in the article.
Fox News is reporting:
A Russian model who called Vladimir Putin a "psychopath" has been found dead and stuffed inside a suitcase, a report says.
Gretta Vedler, 23, went missing a year ago after her anti-Putin social media rant, but the two events do not appear to be connected.
"Vedler's ex-boyfriend Dmitry Korovin, 23, has now confessed to strangling her to death before driving her 300 miles to the Lipetsk region and abandoning the body in the boot of a car.." the Daily Star reports.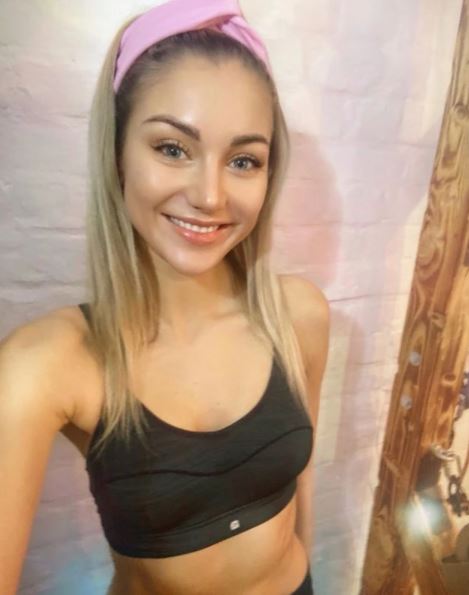 Korovin told authorities that he slept in a hotel room for three nights with her dead body, which was stuffed in a newly bought suitcase. The man then left her body in the trunk for a year but kept posting to her social media pages to make it look like she was still alive.
In January 2021 Vedler had raised concerns over Putin's crackdown on protests and desire to enhance the integrity of Russia.
"I can only assume, in my opinion, clear psychopathy or sociopathy is seen in him. For psychopaths, it is important to constantly experience a sense of fullness and sharpness of life, so they love risk, intense experiences, intense communication, intense activity – an intense and dynamic life," she wrote, according to The Mirror.
To summarize, I do not for a second think that Putin and the Russians are not capable of this kind of inhumanity and savage action against dissent. HOWEVER, something just does not smell right about this IMHO.
We will continue to monitor this story and see if anything new turns up. In the meanwhile we will be praying for this young woman and her family, along with all the innocent people in the Ukraine and Russia who are just trying to survive each coming day.
Rest in peace young lady.
H/T: AMERICAS FREEDOM FIGHTERS
God Bless.
Please take a moment and share our articles with your friends, family and on all social media sites! Thank you, we appreciate it!