President Biden Is Quickly Breaking Down – Video Shows Joe Dodging Reporters, Pulling Out Notes, Panned Speech, And Carter Endorsement
Yes, you've probably heard this all before. But because the MSM ignores it, we need to share.
Every week, we get more clips and stories about Joe Biden's failing faculties.
Long before the election, we saw signs that the Democrat is not totally there. Today, it seems like nobody's home at all.
Just recently, we've seen him fail at doing just the basics.
From YouTube:
President Joe Biden snapped at reporters and said, "I'm concerned that you guys are asking me questions," during remarks, he delivered at the White House.
From YouTube:
Hot off of these failures come more embarrassing moments, including his panned July 4th speech and a sad endorsement from another failed president.
From Not the Bee: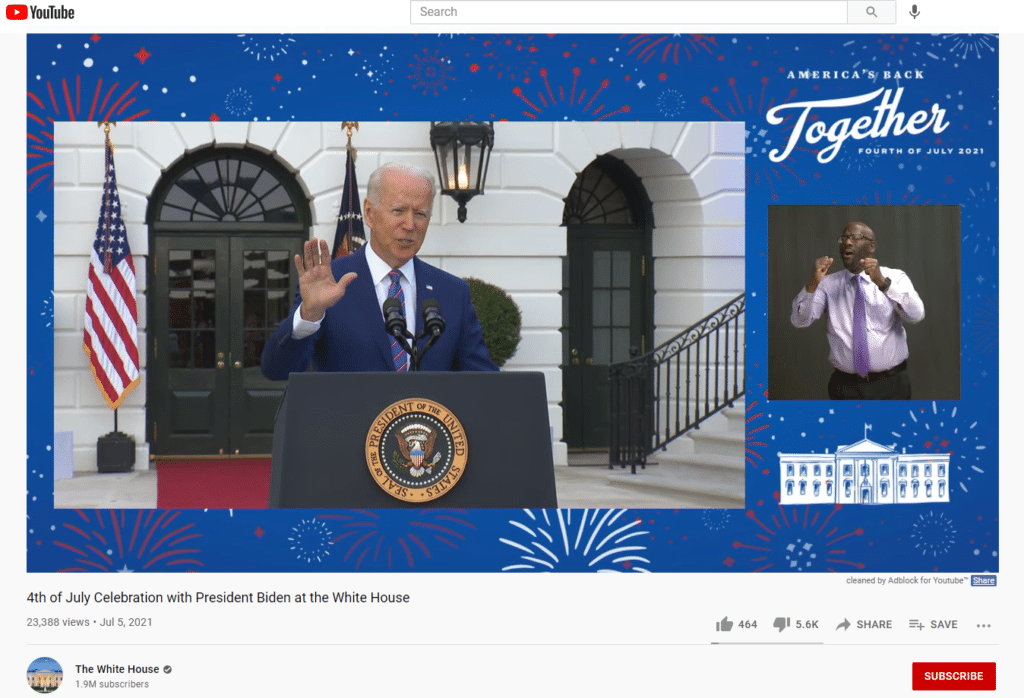 2 days after the 4th and the thing doesn't even have 20K views. They turned off comments to mitigate criticism, of course, but votes are still turned on and it's ugly: 442 upvotes to 4.1K downvotes.

Nobody gives a rip about this guy.
From YouTube:
Failed President Jimmy Carter said, "in general, I think Joe Biden has done very well."
Ouch. It has not been a great weekend for old Joe. During the holiday, he had more than a few strikeouts.
He complained to reporters that they were "asking him questions." Wow. Hey Joe, that's their job!
You have to wonder why Joe, a Democrat, is too afraid of answering questions from a largely Democrat audience of reporters.
After that, he gets confused about a question from Russia, relying on notes. Shouldn't this guy know the answers off the top of his head? This is his job, after all.
On top of that, Biden's big Independence Day speech has received pitiful views and downvotes online. And Jimmy Carter recently claimed Biden has "done very well."
Biden has already suffered damning comparisons to Carter, whose presidency also contributed to inflation and a sluggish economy. For a man like Carter to praise Joe? It's definitely not a good omen.
From all appearances, Joe is not the president he promised to be. He claimed he'd be a bridge-builder, who would land better deals than deal-maker Donald Trump.
Instead, Biden has burned bridges between Democrats and Republicans. He has continued to slander conservatives and ignores their concerns. All the while struggling to even make sense.
Is there any way his handlers can right the ship?
Key Takeaways:
Joe Biden suffered ridicule after a series of embarrassing moments.
His July 4th speech was panned online, after he struggled to answer questions.
Failed President Jimmy Carter oddly endorsed Biden, saying he's done "very well."
Source: YouTube, Not the Bee, YouTube, YouTube