BOMBSHELL COVID-19 News Just Surfaced- IT Just Got Blown WIDE Open
THE SCAMDEMIC CONTINUES: MOST "COVID PATIENTS" IN THE UK ARE HOSPITALIZED FOR SOMETHING ELSE
This scamdemic is going to continue until we decide enough is enough. Most of the "COVID patients" in hospitals in the United Kingdom have been hospitalized for something other than COVID-19. The "deadly" disease was only discovered by routine testing.
About 52% of people counted as Covid-19 patients in England aren't actually in the hospital because of the virus. They were admitted for treatment of other medical conditions and only tested positive during routine screening. likely using tests specifically designed to show up as positive.
The latest government figures show that, as of Tuesday, 6,767 of the 13,023 patients reported as having Covid-19 were being treated principally for unrelated health issues. The incidental case rate, reflecting hospital patients who didn't even know they had the virus, is at its highest level since such breakdowns were made available last June and has doubled since the beginning of December.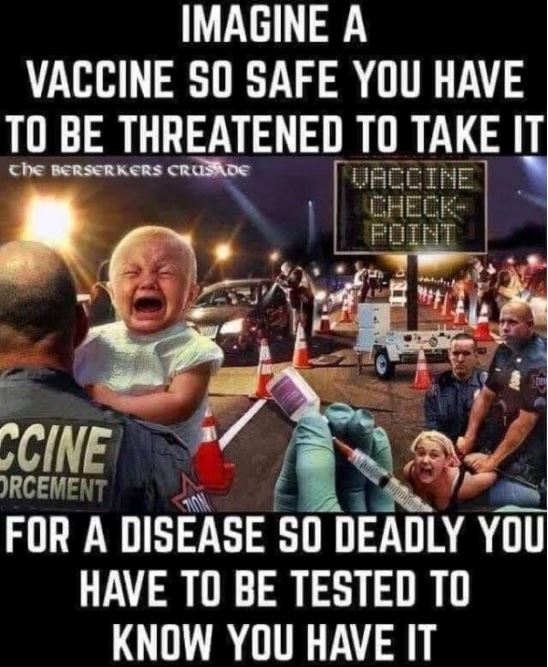 The UK was averaging about 145,000 new COVID-19 cases daily and set an all-time high in the first week of January, up more than fourfold from before Omicron emerged in late November. However, deaths from the virus have averaged just 230 per day in the past week, down 80% from the peak level seen in January 2021, according to a report by RT. 
The same thing is happening in Canada. Nearly half of Ontario's "COVID-19 patients" were admitted for reasons unrelated to the virus. Of the 3,220 people hospitalized with Covid-19 in the province, 54% were admitted because of the virus, Ontario Health Minister Christine Elliott said on Tuesday. The other 46% were at hospitals for medical treatments unrelated to the pandemic, but they tested positive for the virus.
This scamdemic will never end until we all just obey, comply, and take the shots our masters are desperate to get into us.
Those who are asymptomatic, not showing symptoms, and go to the hospital for another clear cause, are now called "incidental cases."
Among Ontario's intensive-care patients with COVID-19, about 17% are incidental cases, Elliott said. More than 70% of patients were fully vaccinated against the virus before being hospitalized. A further 5.4% had received one jab, while the remaining 24% were unvaccinated. Nearly 45% of Covid-19 patients in intensive-care units were unjabbed. More than 88% of Ontario residents are fully vaccinated against the virus.
It's nice to see, that based solely on the data being provided by the governments of the world, these "vaccines" are far from effective. But they've come out and told us that now anyway.
According to the Centers for Disease Control and Prevention's director, Rochelle Walensky, the "vaccines" the ruling class wants injected by force into every human on this planet do not prevent transmission. But line up, get all your shots, and your boosters!
From MAC SLAVO At SHTFPLAN.COM
*If you have concerns about COVID you should contact qualified medical professionals.
H/T: AMERICAS FREEDOM FIGHTERS
God Bless.
Please take a moment and share our articles with your friends, family and on all social media sites! Thank you, we appreciate it!