BREAKING: THEY GOT HIM! U.S. Marshals Capture THUG Wanted For MASS Shooting And MURDER [VIDEO]
San Antonio, TEXAS – Members of the U.S. Marshals-led Task Force have arrested OL Wallace Jr., 18, in the 3400 block of Salado Creek Drive in San Antonio. Wallace Jr. had been sought on three warrants for aggravated assault with a deadly weapon and murder.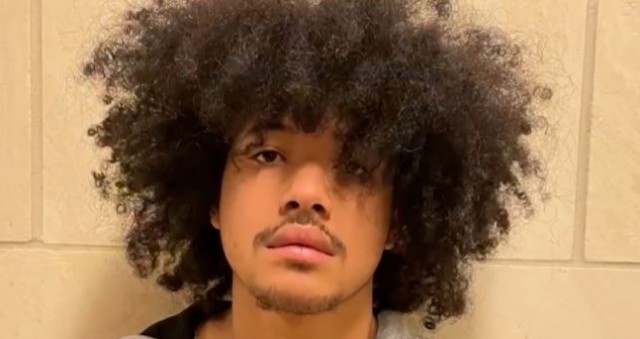 The San Antonio Police Department requested assistance from the Lone Star Fugitive Task Force (LSFTF) – San Antonio Division to locate and apprehend Wallace Jr., who was wanted for a homicide that occurred Jan. 17 in the 400 block of Spriggsdale Boulevard, where four people were shot in a parking lot during a Martin Luther King Day celebration. All four victims at the scene were transported to a medical facility, where one victim later succumbed to their injuries.
The deceased man's name is Johnnie Mobley, 61, who was taken to Brooke Army Medical Center, where he died from multiple gunshot wounds, according to the Medical Examiner's Office.
The LSFTF immediately conducted a fugitive investigation and received information that indicated Wallace Jr. was still in the San Antonio area.
Task Force officers established surveillance and observed Wallace at an apartment complex on Salado Creek Drive, where he was arrested without incident.
Wallace Jr. has been transported and booked into the Bexar County Jail where he will await further judicial proceedings.
Investigators do not have a motive for the shooting.
Here's the video report from KSAT 12:
Our thoughts and prayers go out to the families and friends affected by this senseless tragedy.
(Photo courtesy San Antonio Police Department)
TTOA ARE STAUNCH SUPPORTERS OF LAW ENFORCEMENT, BORDER PATROL, ICE, FIRST RESPONDERS, OUR MILITARY AND ALL THE BRAVE MEN AND WOMEN WHO HAVE DEDICATED THEIR LIVES TO KEEPING AMERICA SAFE.
H/T: AMERICAS FREEDOM FIGHTERS