BREAKING: Secret Service BUSTED AND ON HIGH ALERT After Hiding Evidence To COVER UP For Hunter Biden- LOOK!
Before we start this article we want to point out that the majority of men and women who have dedicated their lives are honest people. But we also want to point out that there is massive corruption in some of the major agencies mostly from those at the top of the ladder.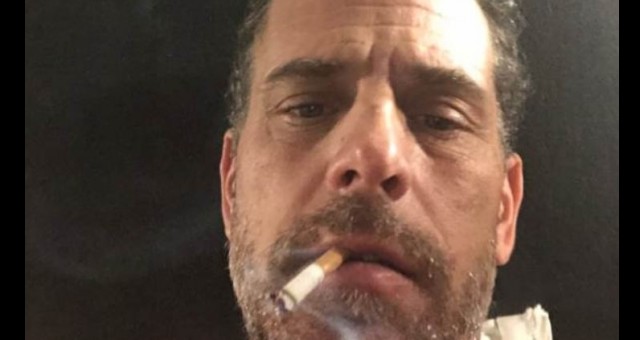 This has been happening for years and it is happening NOW!
From The Beltway Report:
The first thing President Trump needs to do in 2025 is to do a wholesale cleaning of all of the federal intelligence agencies, including the FBI, The CIA, The DOJ, and the Secret Service. As it stands now, they blatantly cover up for Democrats and harass conservatives. Anyone he can't fire needs to get a desk in a faraway building with no telephones. We will never have justice until this is done.
The latest culprit is the Secret Service. They claim they have 'lost' 3 years of Hunter Biden's travel records. Hold on a second. I need to check my receipts. I knew it. After checking my receipts I can say categorically that I didn't buy any of their B.S. If you really believe those records were really lost and not deleted, you are probably waiting for OJ to find the real killers of Ron and Nichole.
Last month, Republican Senators Chuck Grassley (IA) and Ron Johnson (WI) requested all of Hunter Biden's travel records. Missing were the records from 2010, 2011, and 2013. They did provide 261 pages of records that were so heavily redacted as to be totally worthless. Redactions are done to hide national secrets. What doe Hunter Biden have to do with national security? Or was it to provide security for The Big Guy?
From Sens. Grassley and Johnson:
"[This] raises questions, given that USSS travel records show that Hunter Biden made trips to China and other destinations around the world, including, Russia, Italy, Spain, and Mexico.
These inappropriate redactions impede our offices' ability to understand the full scope of the interactions between Hunter Biden, his associates, and the USSS. The USSS hid names and other information contained in email conversations regarding Hunter Biden without any proper legal justification."
Agency Director James Murray claimed:
"In consultation with the Department of Homeland Security, on June 11, 2021, the Secret Service provided documents responsive to your request in accordance with law, longstanding Executive Branch practice, and Department-wide standards.
In October 2020, the Secret Service worked extensively with your committees, and agreed to search parameters provided by your offices to identify communications regarding Mr. Biden's travel. These search parameters did not yield communications for the years 2010, 2011, or 2013."
From the Epoch Times:
"Chris Farrell, the director of investigations and research for Judicial Watch, told The Epoch Times that it's "highly improbable" that the USSS lost the records in question.
'I would not be surprised if there was political pressure on the service to withhold the records because it would be politically damaging to President Biden,' he [Farrell] added.
Both Judicial Watch and Sens. Grassley and Johnson say Hunter Biden leveraged his father's position as vice president to benefit himself personally, even conducting business while on trips with his father.
'Past performance doesn't always guarantee exact reproduction or the same details, but I think it's reasonable, given the pattern and practice, that we would see more of the same—lots of instances where Hunter was traveling with his father and essentially leveraging his father's position as vice president for his own personal business benefit,' he said.
Judicial Watch could file a lawsuit over the records."
THIS IS CORRUPT AS ALL HELL.
TTOA ARE STAUNCH SUPPORTERS OF LAW ENFORCEMENT, BORDER PATROL, ICE, FIRST RESPONDERS, OUR MILITARY AND ALL THE BRAVE MEN AND WOMEN WHO HAVE DEDICATED THEIR LIVES TO KEEPING AMERICA SAFE.
H/T: AMERICAS FREEDOM FIGHTERS
God Bless.
Please take a moment and share our articles with your friends, family and on all social media sites! Thank you, we appreciate it!