Trump Supporters Flood Texas to See New 'Trump Tower' – It's Not a Building, It's a Branded Burger
Despite all the negative news and "commissions," Americans of all stripes still love Trump. And when his name is mentioned even a little bit, they come a calling.
In Texas, Americans are flooding to a popular spot to experience a new "Trump Tower." But this isn't a skyscraper, but a tower burger made by a passionate patriot.
From Fox Business:
A Donald Trump-themed burger joint in Bellville, Texas, about 50 miles west of Houston, has become a big tourist draw and hit with the locals after opening in 2020, according to a profile this week in the Houston Chronicle.

Roland Beainy, a second-generation Lebanese American, opened Trump Burger just before the last presidential election, serving meals like the "Trump Tower," which is a 16-ounce burger with American cheese, lettuce, tomato and "Trump" sauce.
People from all across the country are flocking to Bellville, TX to try the "Trump Tower" burger.
It is the creation of Lebanese American immigrant, Roland Beainy, who opened his restaurant Trump Burger back in 2020.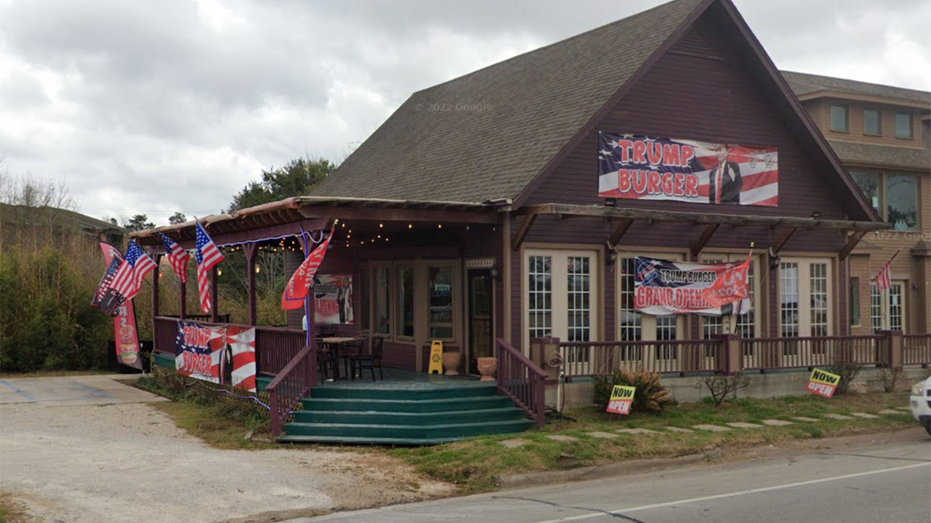 Skeptics thought he'd be out of business after the election. But, guess what? People have continued to visit his restaurant to this very day, making him a tourist attraction.
The Trump fan makes a burger with a 16-ounce patty, American cheese, lettuce tomato, and "Trump" sauce.
The bun is even branded with "Trump."
The menu also features a "Biden burger": a one-ounce beef patty for the price of $50.99. Sounds about right.
Are we at all surprised that Americans are flocking to get a taste of a Trump-themed burger?
Democrats have tried with all their might to erase Trump's name from our history. But people continue to look to Trump for guidance and hope during a tough time.
He packs massive crowds at his rallies—when he's not even running (yet). He launched a social media platform that has defied expectations and continues to grow.
His approval among Republicans rises, as Biden's support plummets.
We shouldn't be surprised if a few more restaurants make their own "Trump" burgers.
Would you travel to Bellville, Texas to experience the Trump Tower burger?
Key Takeaways:
A restaurant outside Houston is selling a "Trump Tower" burger.
People come from across the country to try the burger.
The restaurant is owned by a Lebanese American immigrant, Roland Beainy.
Source: Fox Business